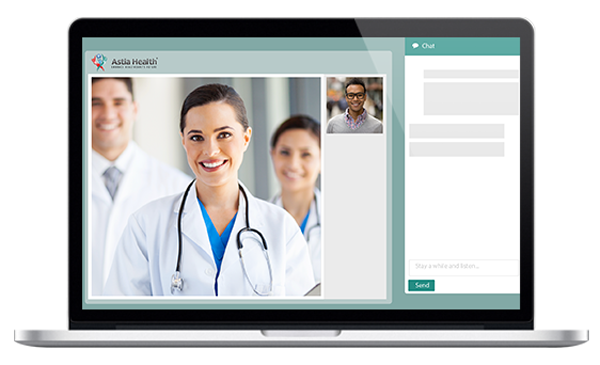 About the Telemedicine Industry
When it comes to health and science, advancements in technology can drastically improve overall workflow and efficiencies. Telehealth and telemedicine are prime examples as they are projected to grow into a $9+ billion industry.
One of the largest concerns when it comes to sharing confidential patient data through the cloud is the security. Both the ADA and HIPAA have strict guidelines for authentication and security, so following their criteria is a must.
Meeting the Needs of Astia Health
Astia Health was getting ready to launch their brand new telemedicine app and reached out to us to revamp their website. Once the owner, Alex Sommers found out we also handled app and software development, he asked us to take a peek at the code of the app and let him know what we thought. Immediately we realized there were bigger problems to address than just creating a website, as the app's foundation looked more unstable the deeper we dove.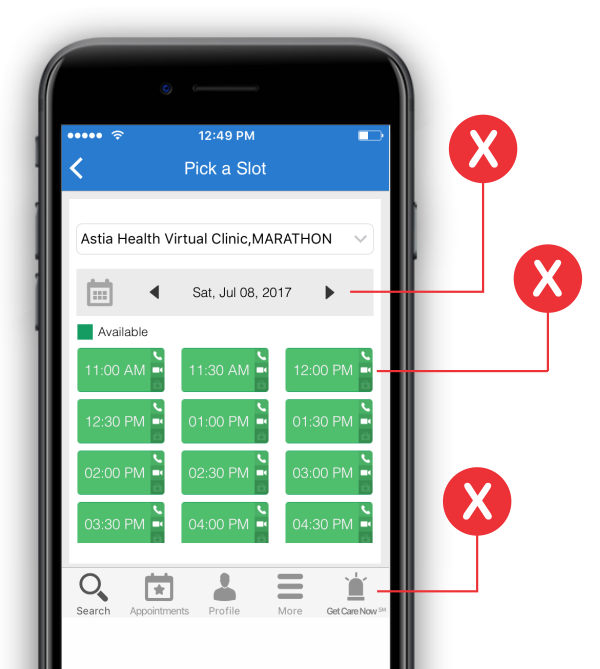 The Issues
We learned that up to our involvment, the app's development was being handled by a team overseas. This was concerning to us for a number of reasons, including the overall brand consistency and vision for the app. As we scheduled calls with the current team to discuss the workflow, we realized there were other barriers obstructing a solid product. Dealing with international time zones are never pleasant, but we also dealt with language barriers and a much different view of expectations for a solid product. Unfortunately this is not an unusual case. We've encountered situations before where an overseas team will create a product that they think the client 'needs' without considering factors such as growth ease of use. You have no one in your corner asking, 'Is this the right move?' The outcome can be extremely disheartening, as you're left with a product that has all of your impulsive requests but lacks the foresight for scalability. This is exactly what we found with Astia Health's app, which was already nearing the 'end' of development.
After addressing our concerns with Astia Health, we were enlisted to take the app's development over the finish line, using the right processes and approach.
Our Goals
Ultimately, our top three goals were the following:
Remaining HIPAA compliant

While jumping into an app almost fully developed that had many framework issues that were not considered, such as code being written in .NET.

Unify Branding

Creating a consistent, updated brand identity consistent throughout his app, website, and all materials.

Outreach Strategy

Understanding and creating a plan to accommodate the needs of his diverse audience through his hybrid approach which was a blend of telemedicine and on-site visits.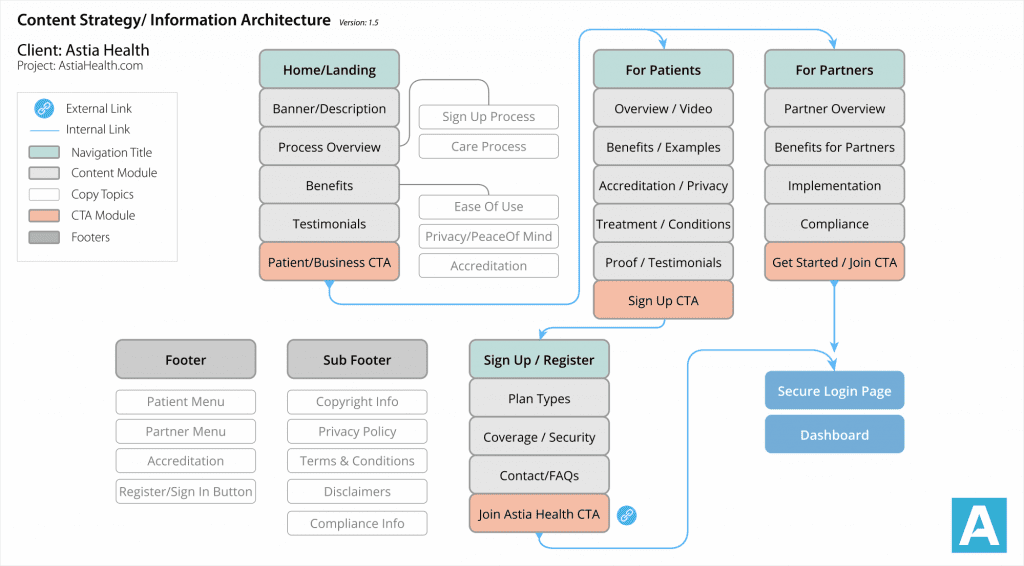 What We Did
The A1 Process
Throughout our years as a digital agency, we have collectively gathered a great deal of experience. We've used our findings to create an approach that starts the project off on the right foot and sets realistic expectations. All of our projects always start with a Discovery phase, where we conduct competitive analysis, identify target audiences, and roadmap a timeline for the project. This isn't something that's typically done by an outsourced team, as they're merely concerned with volume and revenue.  From there we'll split up our efforts to work in lock-step with each other. For example, while our App Dev team began auditing the framework and identifying issues, our creative team worked to create a solid brand and content strategy for the website and materials.
Branding
When we started working with Astia Health, it was during the early stages of their development which helped in regards to branding. Using the foundation they already established we offered our guidance through the creation of a brand kit. From there we focused on the overall voice of the Astia Health and created messaging to match it. Once we had the website's wireframes and mockup created we began to create marketing assets for the launch consistent with the updated identity.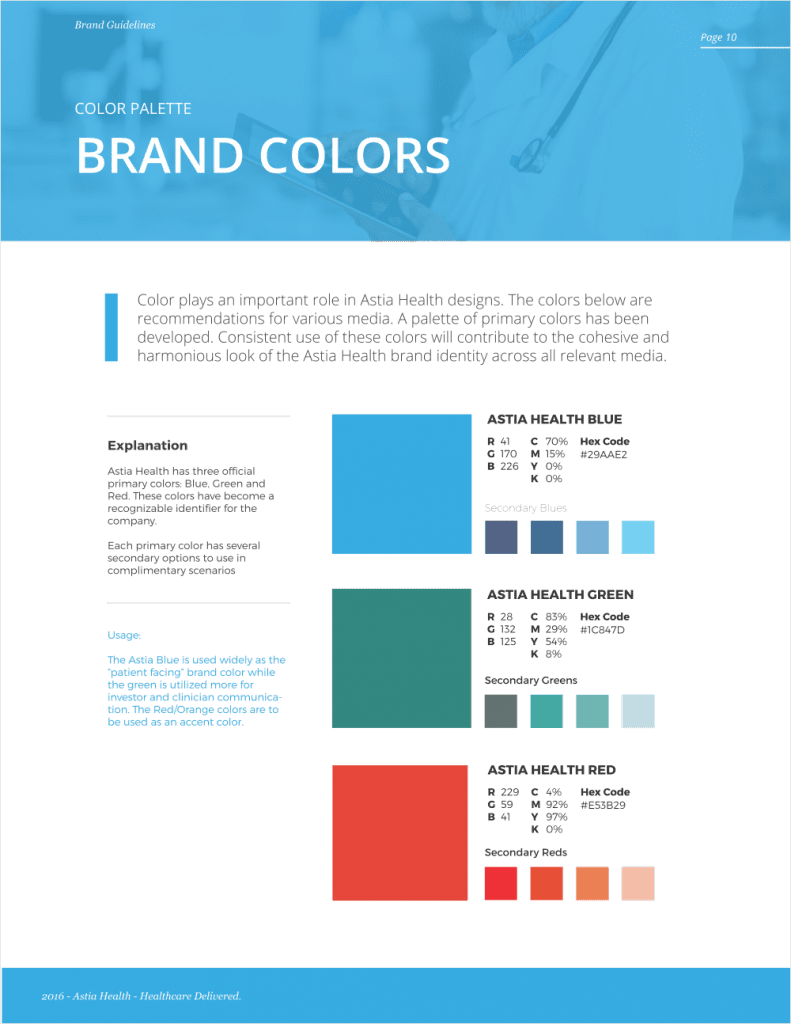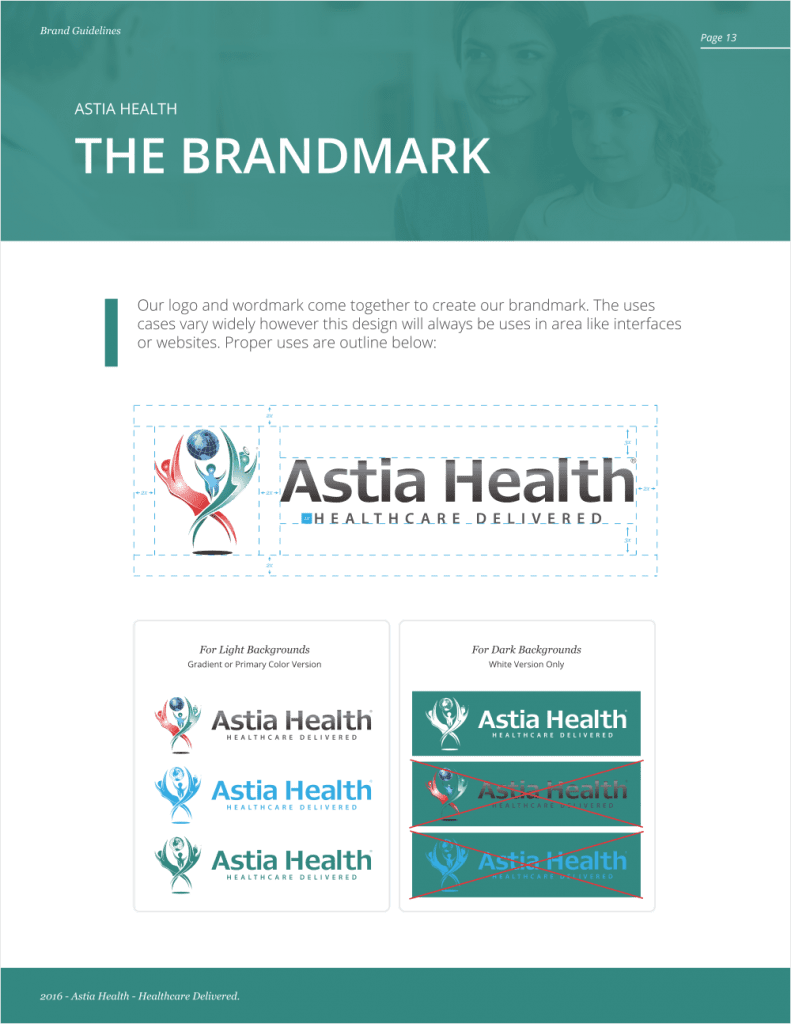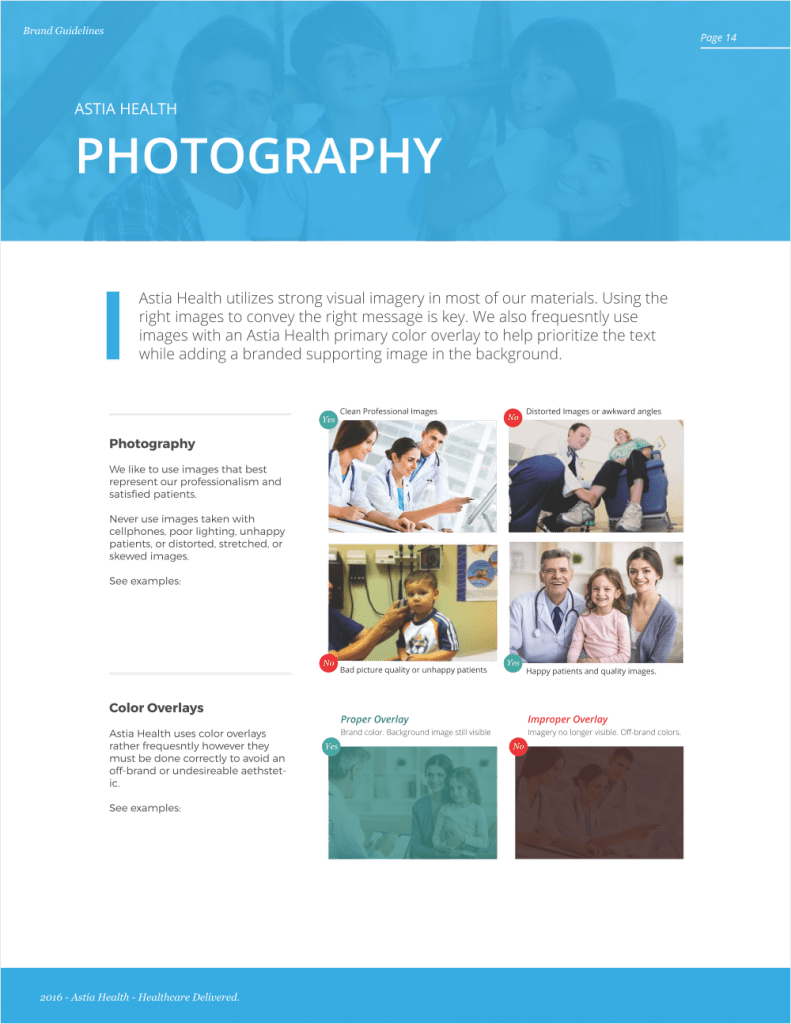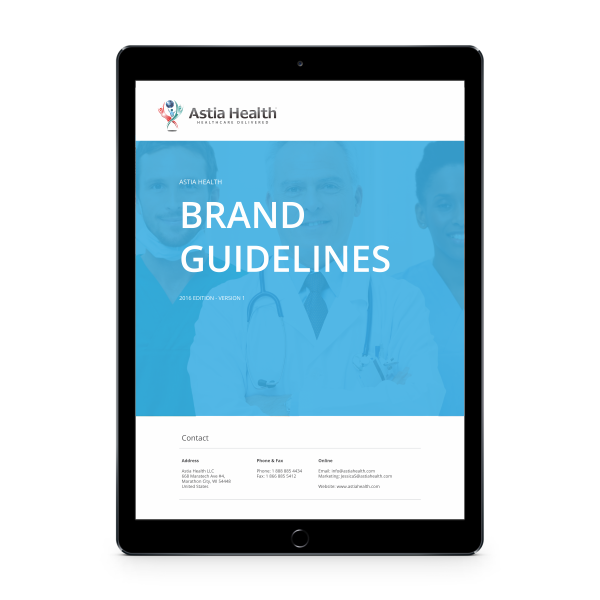 Web Development
Applying our methodology above, our creative team began the web development update while our app dev team worked on the smartphone application transition. Their previous iteration was a generic template theme, which gave us the opportunity to really elevate their overall appearance to match their updated branding. The result was a responsive, fully branded website that helped Astia Health generate more traction, and gain more patients. Using the updated branding, we let their value proposition take center stage in messaging that was in-line with their overall voice.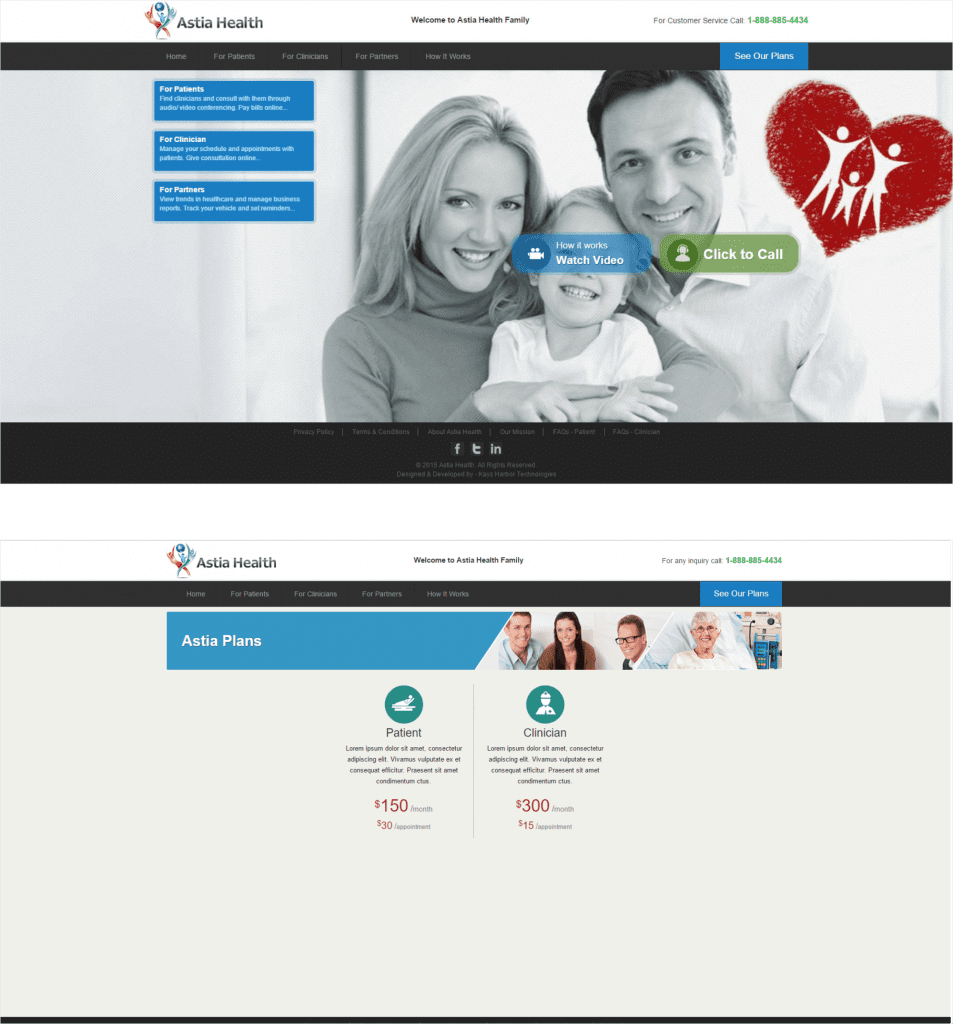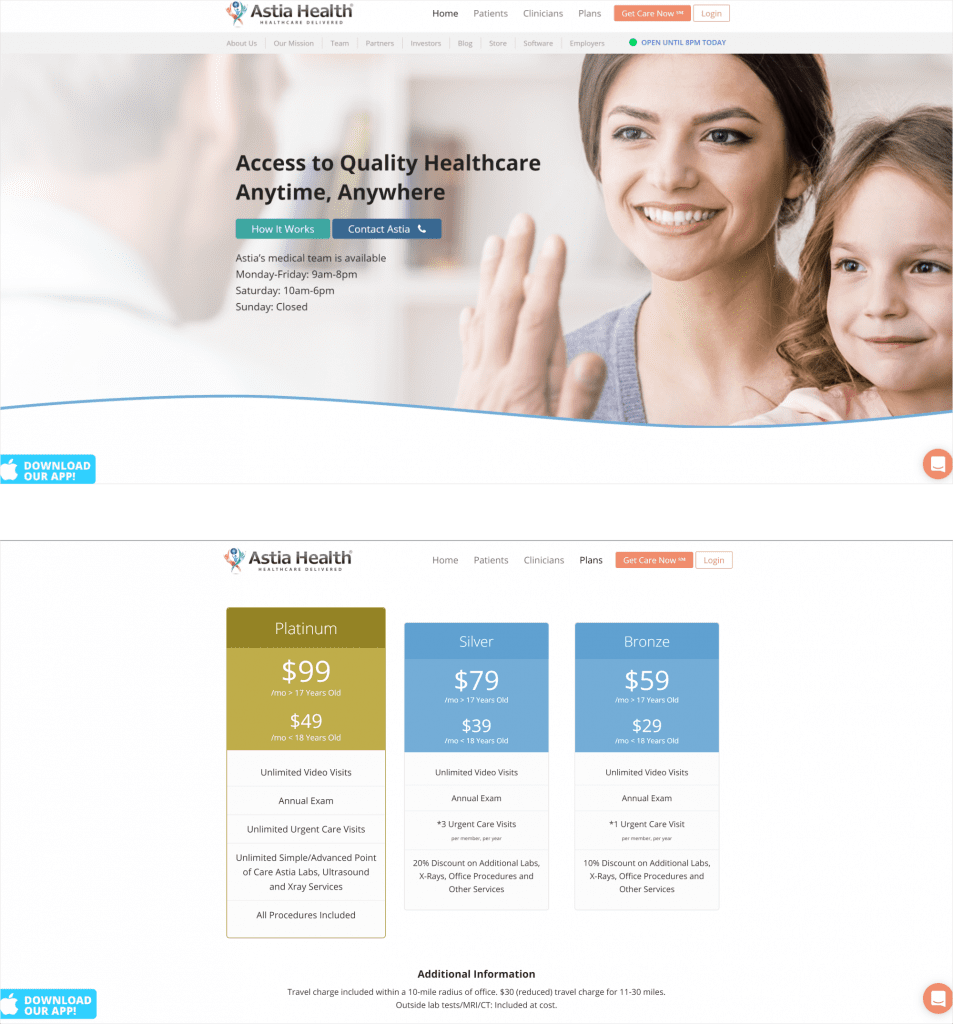 App Development/Integration
What initially started as a simple website update quickly turned into something larger as we discovered the house of cards Astia's app had been built on. We took over the development from an outsourced, overseas team and began cleaning up the code. By optimizing the workflow we gave Astia potential to scale without any infrastructure issues. Our QA and UX team worked to eliminate any potential red routes, identified bugs, and concerns.
By using Scrum methodologies we also helped Astia stay agile and keep costs moderate basing the monthly budgets on priority tasks. Scrum methodologies and sprints to our overall approach. The result helped Astia Health stay within his monthly budgets while producing quality, consistent code. By using Jira to document and submit workflow issues our app dev team was able to resolve tickets quickly. We stayed connected to Astia's overall goals through weekly recap calls that also set the expectations for the week ahead.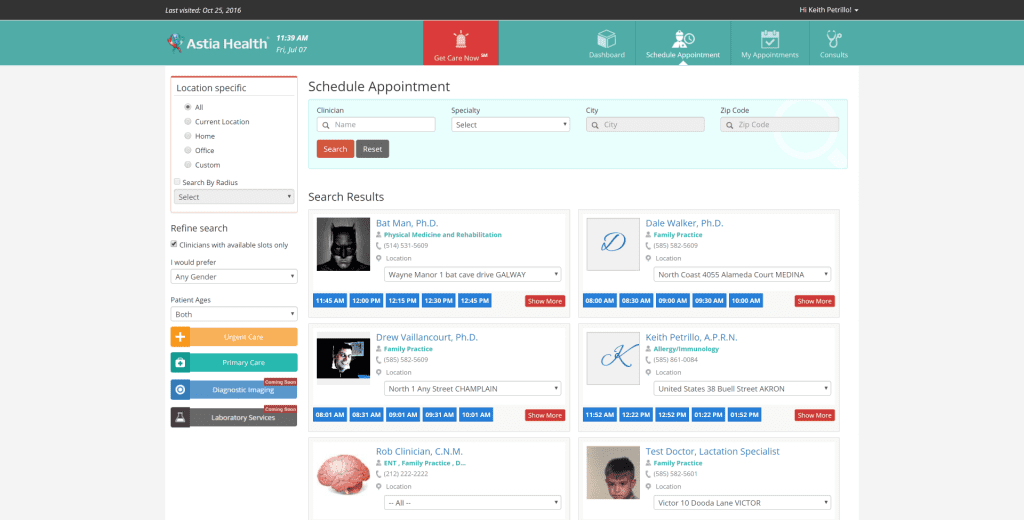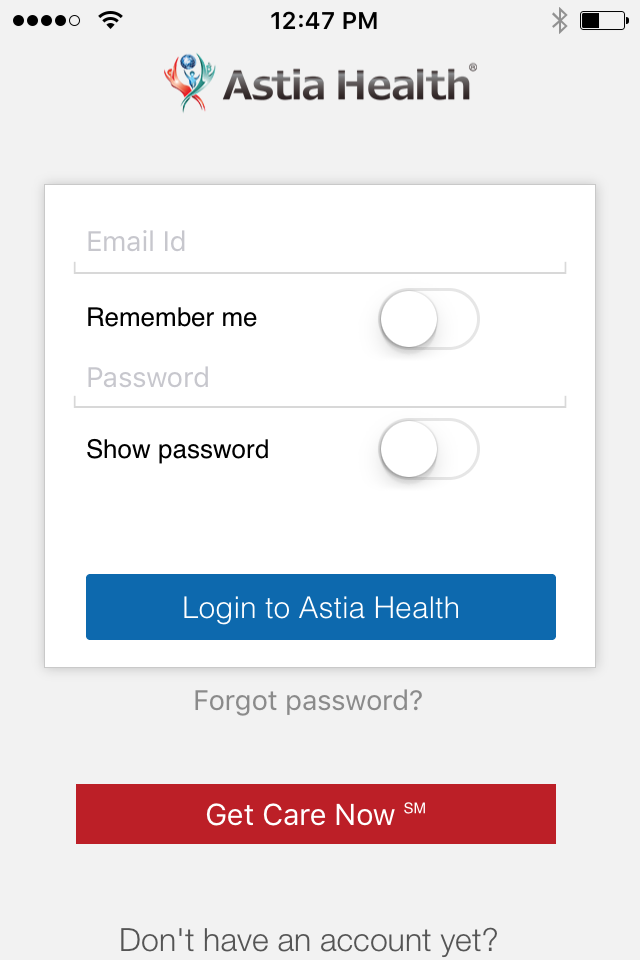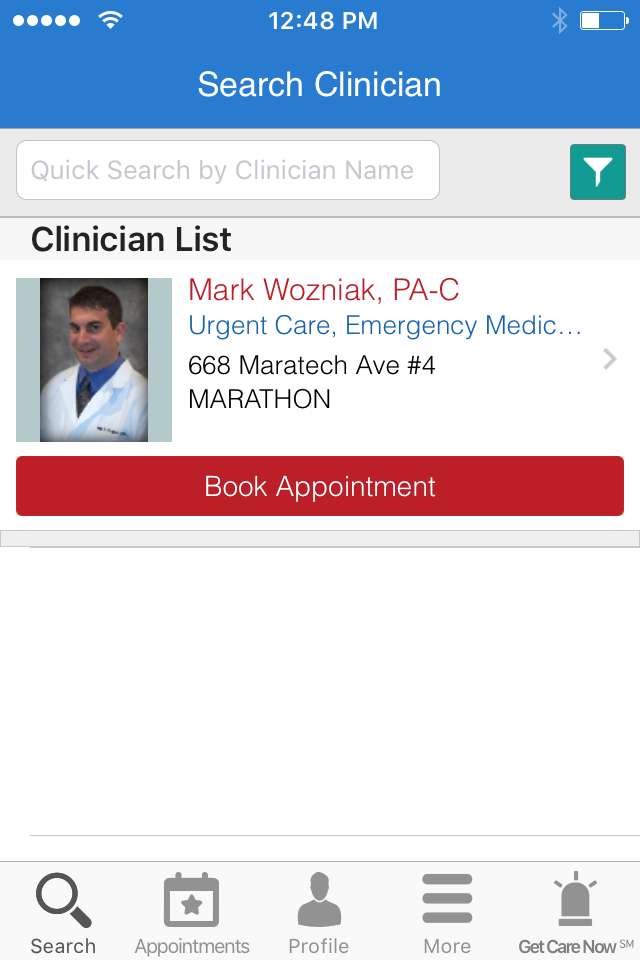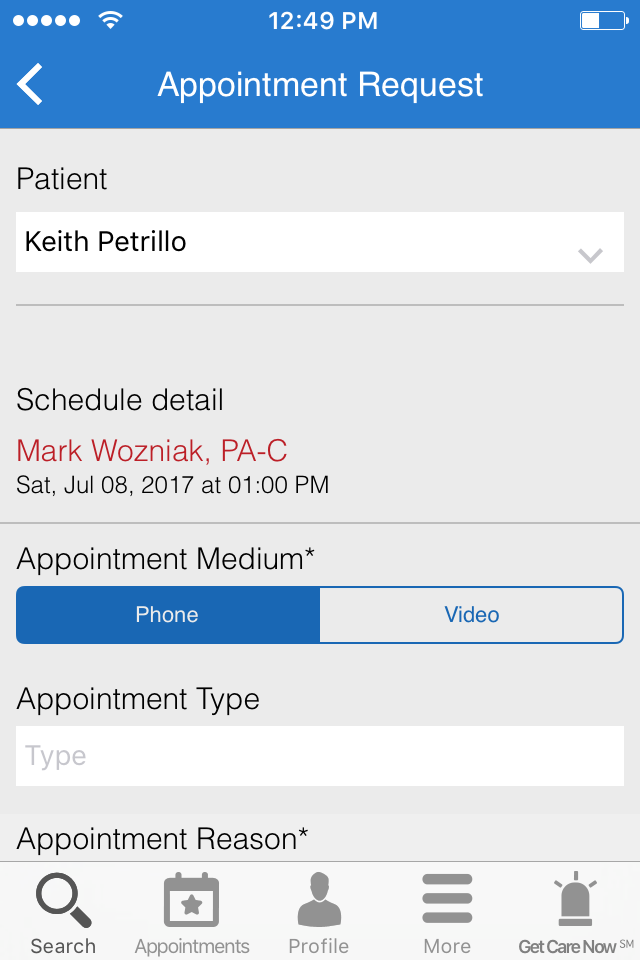 A Lesson Learned
Astia Health is a great example of how the perception of a more 'cost-effective' price tag can sometimes affect the overall result of a project. By applying our process and agile approach, we saved Astia Health hundreds of thousands of dollars they would have had to spend fixing the foundation as they scaled. Since we started working with Astia Health they have gone from 10 patients a month to almost 400 hundred in less than a year. Using their hybrid approach, they are servicing almost a majority of Wisconsin using their mobile medical units, clinic and telemedicine services. With the industry expected to grow into a $90+ billion industry in the next few years, we're excited to continue working with Astia Health to keep improving their overall experience and workflow.
CAN YOU BE DOING MORE?
How are you tapping into the potential of social media?
Learn how the Areli Group can help you and join the conversation!