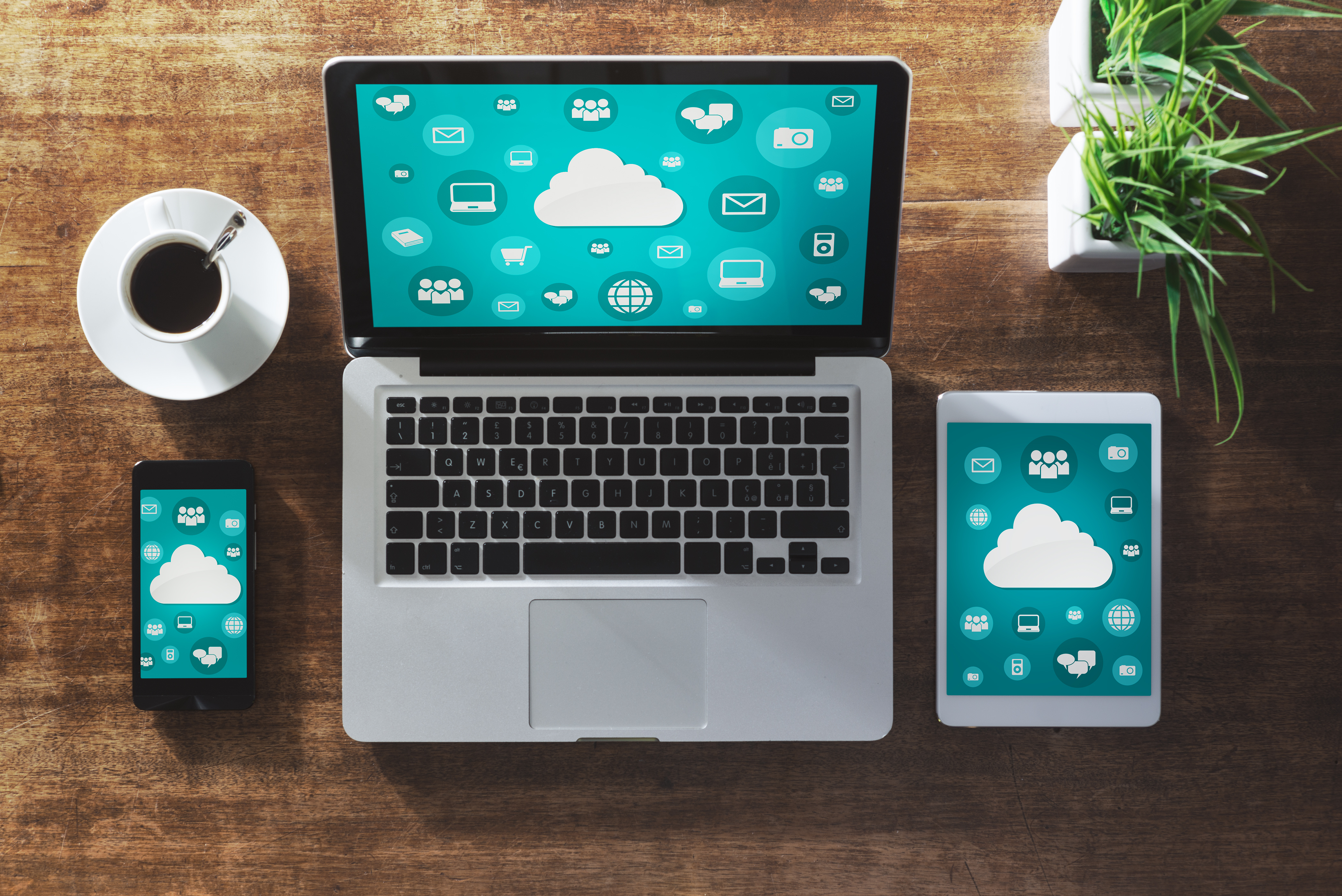 So much to do, so little time. Starting a business or new venture should be a fun and exciting time, but most of the time it's just frantically chaotic. There's always a new fire that has to be put out, not enough people for hats not to mention a super lean budget. We're all supposed to be influencers, showing others how to utilize technology, but many times we don't practice what we preach.
What can we adjust in our daily routines to boost productivity and ultimately get more shit done? With all of the web applications, digital services, and software inundating the market, what ones are actually worth it? If you're looking for some industry insight, these are the 10 best apps for startups to use as soon as they launch.
Best Apps for Startups and Agencies
Browser | Pricing: Free
A lot of people know this one, but we're listing it for those that don't. You can log into Chrome with your Gmail account and load all your bookmarks, extensions, and information. Great for those with multiple emails.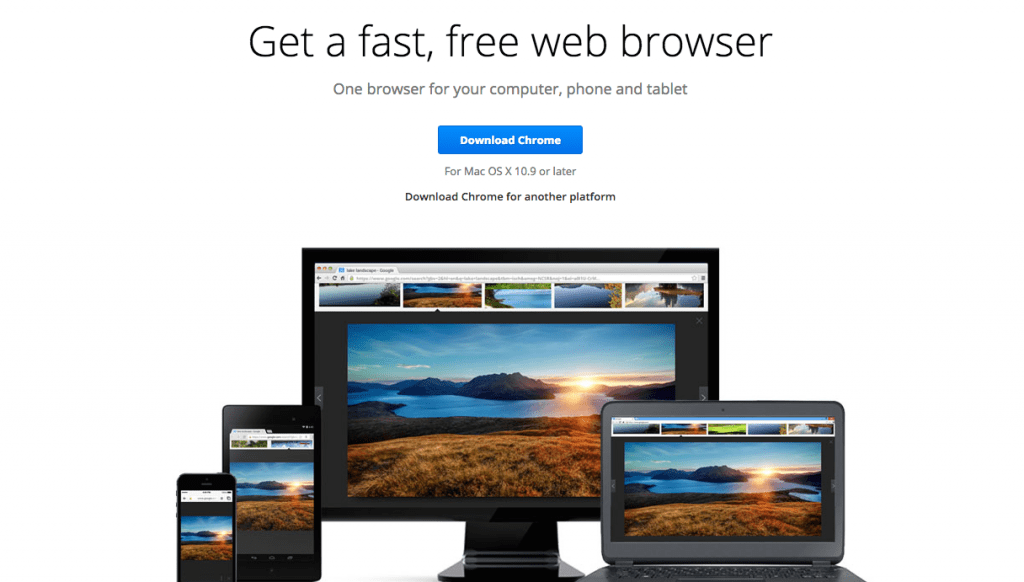 We personally use Google Chrome for all of our projects, creating specific browsers for certain tasks such as social media management, design, partnerships and more. Their auto-tab launch (set up a default set of tabs to open up every time you use a window) and their wide selection of extensions like Rapportive makes it an invaluable resource.
Web Apps/Service | Pricing: $5 per user per month
If your startup has some basic vanilla email such as @gmail.com or @hotmail.com it's time to make a switch.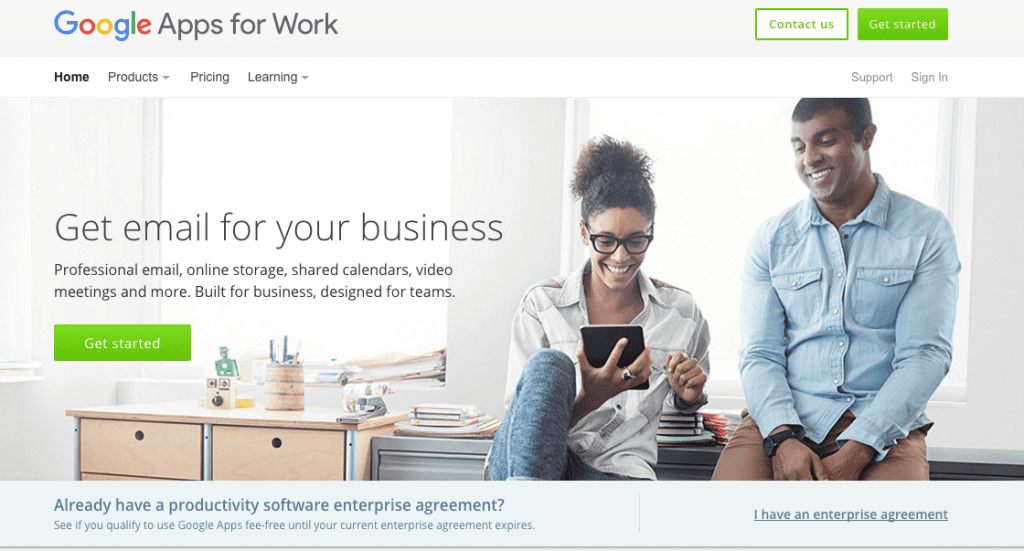 Besides a branded email, you also gain access to a plethora of tools for your use, including Google Docs, Sheets, Forms, Google Calendar, and Google Drive. One of our favorite ways to use Google Calendar is to stay synced with our clients for upcoming events, blog posts, calls and more.
Web App | Pricing: Starts at $29/month for internal teams and $79/month to invite clients to your projects
When you're handling multiple clients, requests, and points of contact it can be tough to manage.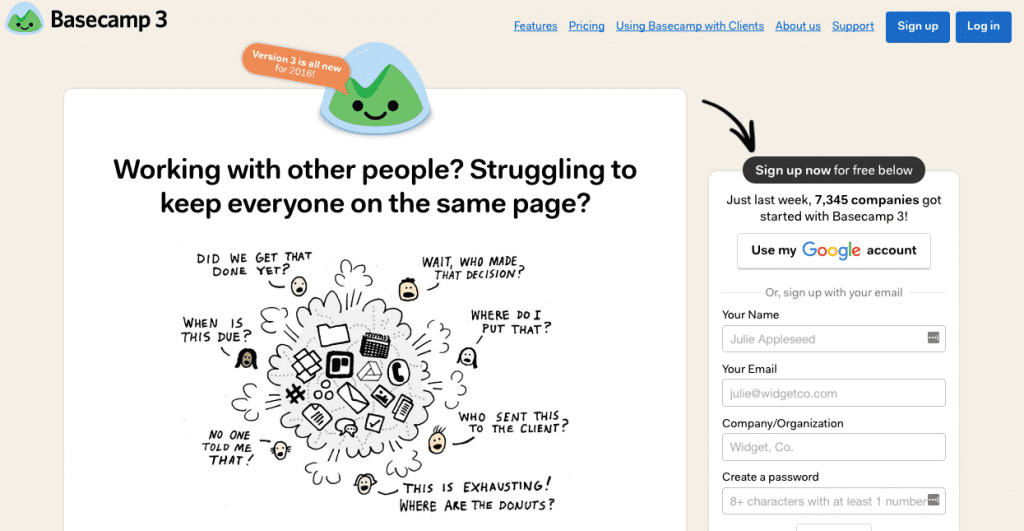 Basecamp helps solve this, by giving you the ability to create various projects and populate each with the different tasks and documents while also acting as a communication platform for clients. We use Basecamp 2, we're big fans of how clients can log in and use it to keep us updated on their latest efforts.
Web App/Service | Pricing: $12 a month
Just like Google Apps, Grasshopper gives you more of a professional appearance at a low cost.
Besides receiving a branded number, you can also set up your own digital phone system by assigning different team members different extensions. These all work through call forwarding which means if your designer gets a call through his extension, you can have it sent directly to their mobile phone.
Web App/Service | Pricing: FREE or $10 per month for more features.
There's nothing worse than having a conference call where one person gets the short straw and has to take all of the notes. It also can be a pain in the ass to shift between various screen-sharing apps, conference bridges and chat platforms, which UberConference consolidates down into one service.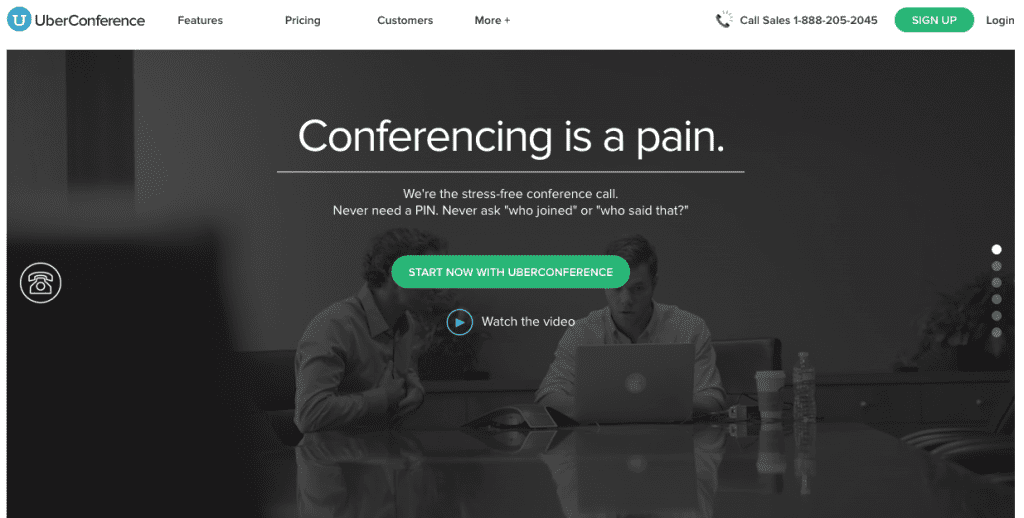 The two biggest reasons why we use UberConference for all client calls (besides their 'awesome' hold music) are the call recordings and the screen sharing capabilities. This allows all of the team members to be fully engaged with no distractions and gives us and the client the ability to brainstorm or review our latest iterations.
Extension | Pricing: FREE
We mentioned this one earlier, but it's awesome enough to get its own section. Working as an extension for Google Chrome, Rapportive gives you the ability to connect and grow your network with your email contacts.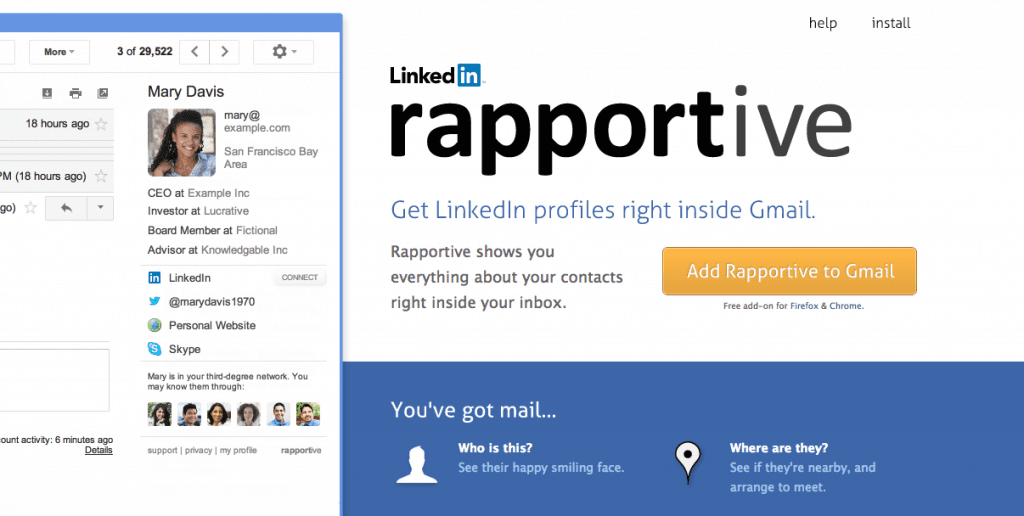 Each time you start a new email or conversation, Rapportive will scrape the contact's email and locate their LinkedIn and Twitter. Without leaving your email message, you have the ability to 'invite' the contact to connect on social, giving you the ability to easily stay connected and grow your network.
App | Pricing: FREE with Paid Premium Options starting at $6.67 per user per month
If you haven't heard of Slack by this point, you're probably living under a rock. What started as a simple chatting app for offices has evolved into just a great messenger for a variety of uses, from team collaborations to gaming and more.
We use it daily for work, with at least four different Slack teams within our app that allows us to bounce between our client work and partner work. The number of apps you can integrate into Slack are amazing, including Invision which we use for design prototypes. This comprehensive messaging app that lets you organize conversations, access archives, share files and more. It's definitely one of the tools our agency can't live without.
Best Apps for Startups: Social Media
Web App/Extension | Pricing: FREE for one platform but starting at $10/month for individuals
If you only have a few social handles to manage or you're just getting started, Buffer can be a great asset for you to try out. It is both an app and a Google Chrome extension and gives you the ability to 'set it and forget it' for all things social.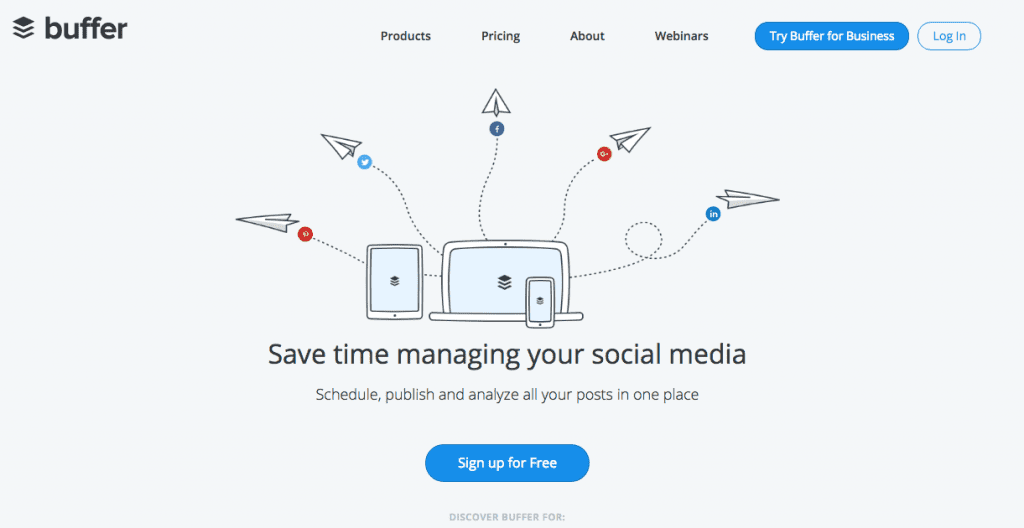 Buffer not only helps curate content related to some of your posts but also allows you to schedule, monitor and review post performance. The extension itself helps you save time by easily scheduling any post you come across throughout the day without having to leave the post and login to Buffer.
Web/App/Extension | Pricing: Starting at $59/month
There's a good chance you've already heard of Sprout or could possibly be trying it out now. Sprout is basically what Buffer will eventually evolve into which is an all-inclusive enterprise level social media management tool.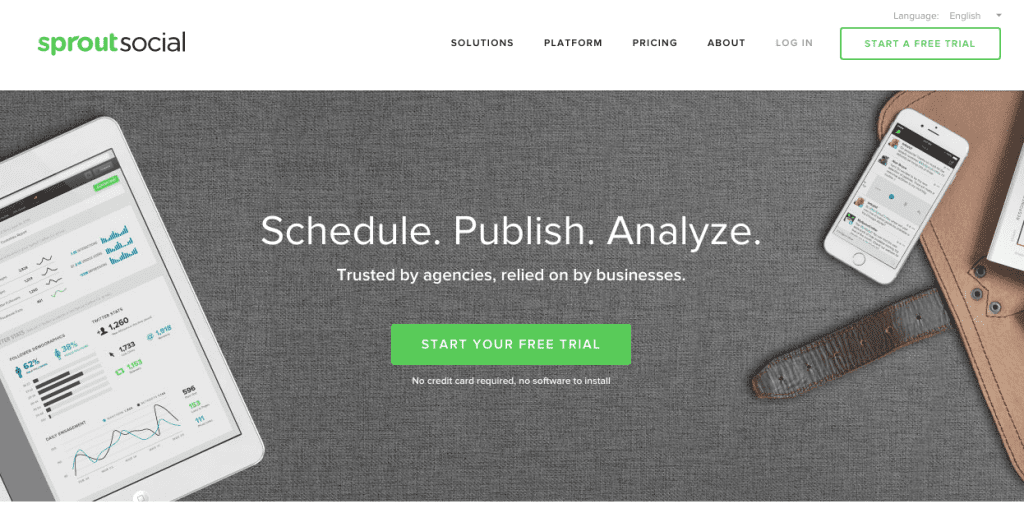 Depending on the plan you select, you can link up a variety of social handles that can be organized by client. Their reporting features give you more insights on your content and engagement, breaking posts down to the hashtag. If you've used Buffer but feel like you're outgrowing it, Sprout Social is definitely a great resource to try.
Best Apps for Startups: Security
Web App/Extension | Pricing: FREE
We're in a digital world and everyone's top priority is keeping information secure. Clients are trusting you with a lot of personal information, so keeping all of their passwords in a handwritten notebook or Word doc probably isn't the best means of security. LastPass solves this issue, assuring all users that any information stored within it is safe and secure.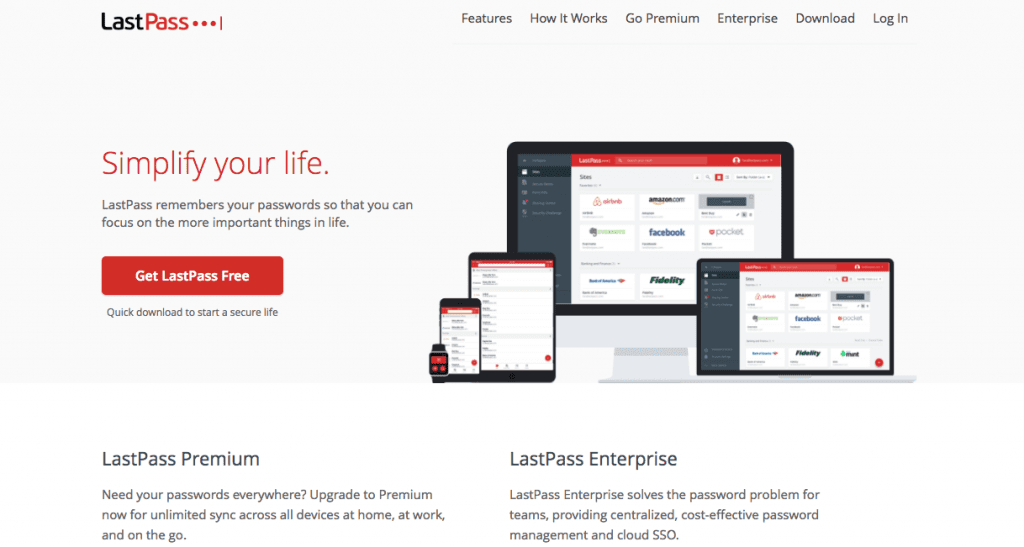 Logging into different apps and platforms has never been so safe and easy, as you can just click a button and all of your login info is automatically synced. LastPass also helps you share information with other team members, create incredibly strong passwords and organize everything to keep it manageable. If you are handling other people's sensitive data, LastPass is the platform for you.
Wrapping Up…
Listen, we all know time is money. Why not spend your time on client work rather than silly day-to-day redundancies? Each of these apps and programs gives you the edge against the day, helping you focus on what matters the most which are your billable time. We bet even if you only tried a few of these apps, you'll be able to up the ante on your workflow and will produce better results!